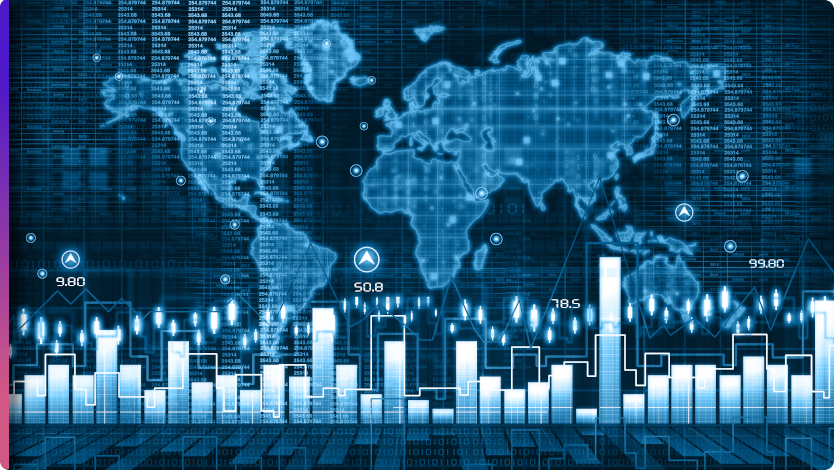 Financial companies, PayPal, MTB, Crédit Agricole, and La Banaque Postale, account for seven out of the top ten phishing targets cited in the 2022 Vade Report. Besides plain money, the financial sector is the linchpin upon which the economy and–consequently–a nation's well-being rests. As it moves online, customers enjoy increased convenience, accessibility to, and variety of financial services at their fingertips. Conversely, 41% of financial institutions are subject to Trojans at any given moment. Add to that the rapidly increasing introduction of AI and machine learning to both sides of the supplier/customer paradigm, and the attack surface widens to cosmic proportions.
And we should make no mistake: gone are the days when a phishing mail from a Nigerian hacker seemed to be written by a 5-year old illiterate. Today's cyberattacks are sophisticated! They are backed by well-funded crime syndicates and rogues states, so much so that the FBI's current prize for helping disrupt North Korean hackers is at the $5m mark. No industry is safe, and no VPN, anti-virus, AI, or other technological wonders will protect you.
Phishing targets human fear and greed, and it requires self-control not to provide what the scammer wants. Clearly, there is little the individual can do in a Magecart attack, where the hacker compromises a bank's website using malicious code, skimming the victim's data as it is entered. What he/she can do is ensure that the webpage accessed is the one intended and take care what information is entered.
Upguard offers five security controls that you should ensure your financial services provider abides with:
Third-Party Risk Management (TPRM) – to identify 3rd-party cloud security vulnerabilities
Multi-Factor Authentication – to make user credential compromise a bit more difficult
Firewall – to detect and prevent malware injection attempts.
Attack Surface Management – to detect data leaks and reduce the chances of an internal or external (through vendors) breach
Learn TTP (Tactics, Techniques, & Procedures) – to help identify already identified and employed strategies and vulnerability employment from across the industry (information sharing).
But without doubt, the most important measure you should implement is to install novoShield on your mobile phone—especially if you access financial services using mobile apps. Safeguard your well-earned cash and your financial security against phishing now!
Notes
1
The most prominent actor in this field is the LockBit organization, which was responsible for about 40% of major attacks.
2 Notable examples include the RSA breach in 2011, in which the company's secret 2FA codes were stolen, the 2014 Sony hack, in which Guardians of Peace released confidential details about company employees, and the 2020 US Department of Energy Attack, in which the agency's systems were breached. More examples here: https://securityboulevard.com/2022/11/seven-examples-of-spear-phishing-attacks/