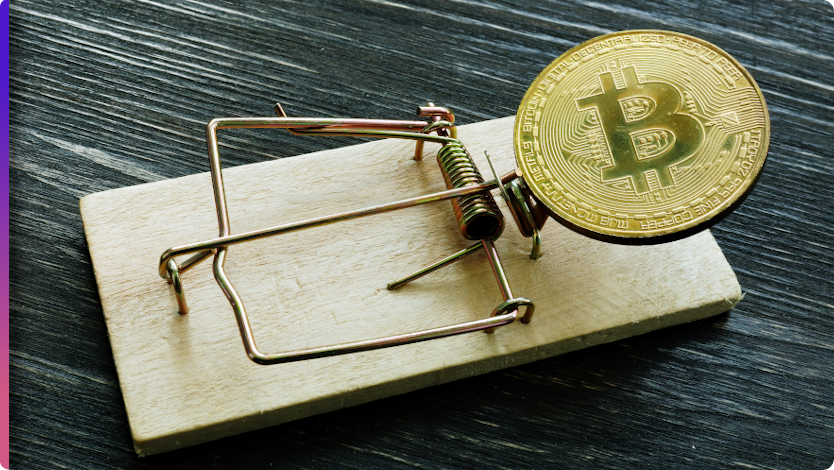 Because cryptos ensure anonymity, because they're online and global, tracing the criminals is next to impossible. Moreover, the relative size of the crypto-scamming market is insufficient for cross-national authorities to join forces in pursuing the complaints.
The SEC (US Securities & Exchange Commission) only began to think about crypto regulation and enforcement following the FTX scam—the industry's closest facsimile to the 2008 banking crisis; the EU's Markets in Crypto Assets regulation is still a year away; and this past February, the UK Treasury department initiated a regulatory framework for crypto-assets. But Darren Parkin at CITY-AM doubts that the FCA (the UK's Financial Conduct Authority) will have the means to implement its regulations. NCR claims that British courts have had some success in recovering stolen crypto assets.
The Washington Post describes a growing movement of "self-trained amateur detectives and local law enforcement officials" creating a posse of sorts. One is the 40-member Global Anti-Scam Organization (GASO) comprised mainly of former victims. Some of these are even developing novel tracing tools to seize stolen cryptos—often studying scammer activities to deduce and extrapolate future patterns.
But, scammers are growing more sophisticated by the day, and with AI to assist them, it's a losing game of catchup. 
Den Cooper offers a few signs that can indicate a fake Bitcoin transaction:
Unusually high transaction fees: Bitcoin transaction fees are typically a small percentage of the total transaction amount.
Invalid transaction ID or one that doesn't match the usual format of a typical transaction ID.
Suspicious sender or recipient address that contains random letters and numbers or unusual characters, for example.
Low transaction volume, which could indicate a fraudulent transaction. And, of course,
Phishing attacks aimed at accessing your wallet or keys.

Cooper suggests contacting the support team of your wallet or exchange in case of suspect activity.
Other than these, the usual tips apply:
Beware of guaranteed high returns

on any investment, and always

suspect exaggerated marketing

of any kind (if it's too often repeated on too many channels, for one thing)

Be suspicious of unsolicited emails,

cold calls, and social media ads and messages. Don't click on any links or provide any sensitive information if you're not 100% sure to whom you're providing the information.

Don't let yourself be pressured

into ever taking action: not as an investment, not as an appeal. Think before you click.

Always double-check the URL

of a website before entering sensitive information. Make sure you're on the right website before entering any sensitive information.

Use two-factor authentication

whenever possible. Multi-factor authentication requires you to enter a code sent to your phone or email in addition to your password.

Keep your software up-to-date.

Software updates often contain security patches that can help protect against known vulnerabilities that attackers may exploit.

Use a hardware wallet, such as a USB device

, to store your cryptocurrency. Hardware wallets are physical devices that store your private keys offline, making it much more difficult for attackers to steal your cryptocurrency. Always be wary of a new wallet, and transfer to it the bare minimum. Suspicious behavior is a tell. 

Be cautious of giving out personal information online

. Attackers can use information from social media or other online sources to create highly personalized phishing messages. Think before you share personal information online.

Educate yourself on the latest phishing tactics

. Phishing tactics are constantly evolving, so it's important to stay up-to-date on the latest threats and how to protect against them. It's your money—do your research. Certainly before investing it.

And finally, because most people execute crypto transactions using mobile devices, it is IMPERATIVE you

install novoShield NOW

to guard against phishing attempts. Guard your money!

In conclusion, phishing attacks are a serious threat in the world of cryptocurrencies. By being aware of the different types of phishing attacks and following the tips outlined above, you can help protect yourself against these types of cybercrimes. Remember, it's always better to err on the side of caution.