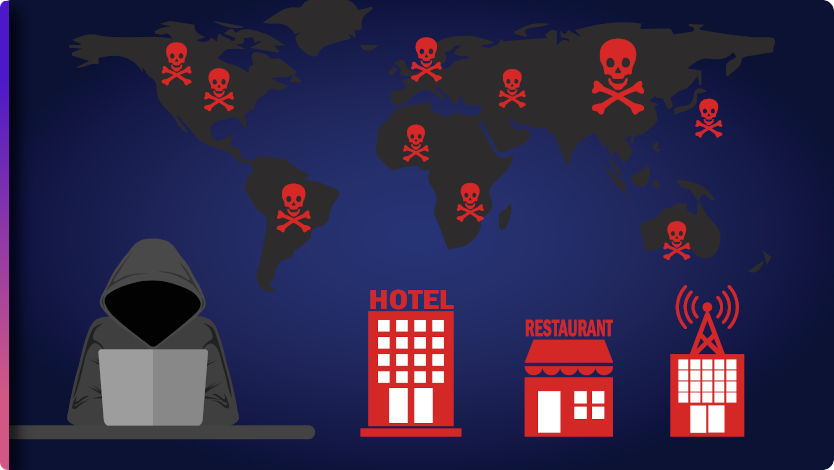 Holiday scams are up by a third, according to the Guardian. Hotel-related scams are up 18%, flight scams by 13%, and that's ignoring shopping season scams and plain old pickpocketing—especially as current recession threats are already driving more people to the streets, not all with pure intentions.
Popular wisdom says that ten days before a journey is the best time to book a ticket, and with Christmas just around the corner, the ticket trade is flourishing. The cautious booked their tickets months in advance; the panic shoppers haven't shown up yet to purchase exorbitant standby fares.
The general rule holds true here, as everywhere else: if it's too cheap to be true, it probably is. Scam operators are busy setting up sites with ludicrously cheap offers; some of them are even spoofing popular websites, such as Orbitz, eDreams, and Skyscanner. These sites are often amazingly well-designed to look like the real thing, and the only giveaway might be a slightly altered URL (Orbiterz, fDreams, SkySkinner… you get the idea! Also, .ru, .co, .ir, .cn, and-so-forth suffixes should raise doubts).
The problem here arises when you get to the airport and discover that your freshly minted boarding pass is refused by the airline. You hold up a line of irate would-be fellow travelers, trying to convince the attendant that you paid for the flight and should be let on.
At best.
At worst, your credit card data has been harvested and, unbeknownst to you, your bank account has been emptied, leaving you stranded at the airport without the means to purchase a new ticket.
Another phishing alert recently uncovered relates to fake apps. You're past security and have a 2-hour wait, or a 5-hour flight—beware of phishing apps disguised as free games to while the time away. Read the permissions and check the app's validity before downloading.
Getting there is half the fun ...
For many of us, holiday season means seeing family we haven't met since last Christmas. For others, it's quite the opposite—a chance to get away to warmer climates. Again—fake sites offering cheap deals should be investigated carefully. But even legitimate sites do not take sufficient care with who they promote.
Insufficient photographs of a hotel should raise suspicion. But a request from the hotel to pay directly, outside the platform, is almost an admission of fraud, as is a demand for direct transfers or wire-transfer.
Airbnb, exchange sites, and their derivatives have seen their popularity soar over recent years. Many people prefer a private lodging; often the prices per person turn out much cheaper; and it's purportedly a more 'authentic' way to experience a country. Unfortunately, the vetting process for accommodations (and—indeed—for guests) is lacking. Luckily, more and more city administrations require inspection of units being offered for short-term rentals, so there's hopefully a limit to how low they can go.
Again, the best way to research your accommodation is to check the street address in Google Maps (no, five miles is not a short walk from the beach), read the reviews (one-word reviews, identical reviews, not enough of them), photos taken with an extreme wide-angle lens to make the rooms seem gigantanormous…
Once safely installed, an increasingly popular phishing scam is the use of purported public wifi, which can quite easily be monitored and used to scrape important information from your phone. (Using public wifi to make a bank transfer isn't a good idea at the best of times…).
… But there's no place like home
You're finally home after an event-less vacation (scam-wise) and after taking a few photos of your lodging before leaving, just in case you get fake bills for damage not done. And you're beginning to think of next year.
Remember, it's always good to do your homework before spending large sums of money—especially on a vacation or trip to the folks during the holiday season. Just like you'll enjoy a foreign destination more if you know where to go and what to visit, it's a shame to begin what should be a pleasurable experience with heartache or end it with disappointment.
Airline, restaurant, and hotel employees work hard. It doesn't make sense to expect their attention for free, whether your expectations are being satisfied by a scammy link or an overly exploitative employer. Research a site before entrusting your hard-earned cash. Access it directly and not through what may be a phishing link. Install novoShield to prevent phishing sites from opening. And—above all—don't let greed lead to gullible.